This life has a way of bringing on pain that a lot of time can catch us so off guard. When spiritual attacks are flown in from left field, I admit, my initial reaction is to bail. Running from the problem so I can never see it again or feel the pain again is what I want. This is where I am. As I cling to remain rooted near the river in the face of pain and heartache, the question of authenticity for so many other circumstances/situations/statements begin to surface. The "whys" roll in with their best friends "what ifs" and "how coulds."
Yet, every questionable act that led to this pain, for me, confirms even more the truth I know that never changes. I know that ALL things work together for good for those that love God. I know that my present pain and suffering cannot even compare to the glory that shall be revealed in me. I know that when fleeing is desirable, truth says "But as for me, it is good to be near God. I have made the Sovereign Lord my refuge, I will tell all of your deeds."
So, as I endure, persevere, and remember truth, I cannot abandon obedience. I cannot allow myself to stray from that which is true in an effort to alleviate the burdens life throws at me. Even I can publicly admit that fleeing sounds easier. That being said, such admission is born in the flesh. I know deep within my soul that while temporarily it may seem true, God has bigger plans for me. Jeopardizing my destiny isn't an option for me.
And here I remain… Rooted yet attacked, nourished yet broken, satisfied yet suffering. As I pray and cry out to God, Galatians 6:9 surfaces.
Have you ever felt like the wrong thing was a better idea? Have you ever felt like giving into disobedience when you know deep down it's wrong? Have you ever been put in the position to flee or remain rooted?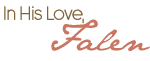 Also: Linking up with