Here and here, I talked about how I am currently diving into Ephesians. This week, I'm concentrating on Ephesians 2. This chapter really drives home two concepts: old v. the new and close v. far away with the joining themes being life in sin and life in Christ. Great chapter. Check it out...
Among whom also we all had our conversation in times past in the lusts of our flesh, fulfilling the desires of the flesh and of the mind; and were by nature the children of wrath, even as others. But God, who is rich in mercy, for his great love wherewith he loved us, Even when we were dead in sins, hath quickened us together with Christ, (by grace ye are saved;)

~ Ephesians2:3-5
This section of scripture begins with our "old" life. Before Christ, we focused self-gratification, self-satisfaction, self-fulfillment, getting what we want, doing what we want to do, thinking the thoughts we wanted to think, quenching the desires we had for ourselves. All this inward focus is the norm. We are selfish "by nature."
BUT GOD
But God.
Rich in Mercy.
With Great Love FOR Us.
Brought us together with Christ.
BY GRACE WE ARE SAVED!


Knowing that by nature I am selfish. Knowing I am bent toward doing whatever I feel like doing. Knowing I am more likely to think thoughts that are either beneficial only for me or detrimental only for me. Knowing that I am really out to only better myself, buy for myself, do for myself, worry about myself:
It is impossible to say that I can make myself right with God. It is completely out of my hands.
BUT GOD
, made a possibility purely out of love for me.
No quantity of "good" can get me right with God.
BUT GOD
's good is big enough for all of humanity if we accept and believe it.
My mortal attempts to please God will never amount to more than that.... attempts.
BUT GOD
has boundless mercy and limitless grace made obvious to us through the sacrifice of his Son! It is through Christ we are are blameless, guiltless, and have the possibility to please God.
This hinge of "but God" changes the whole chapter of Ephesians 2. I'm not sure about you, but I am so thankful it is there!
What Love!
What Grace!
How underserving am I of such a gift?
BUT GOD!
He loves me THAT much!
He loves you too!
Feel that in your heart today.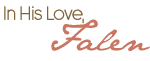 A Word from Becky:
I would

LOVE

it if you linkedup with a post about what God is showing you in the Word, or in your life. Please also stop by and see what God has been teaching my beautiful co-hosts this week: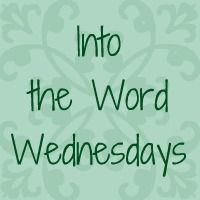 Into the Word Wednesday Blog Hop Rules:
1. Write a post about what God is teaching you this week.
2. Follow the host and hostess via GFC.
3. Grab a button to put on your blog - the more the merrier!
4. Check out (and comment) other people's blogs and be blessed by all the sisters and brothers around the world!
If you are interested in co-hosting in the future, send Becky an
email
and let me know!