Let me just say:
I know that all churches have their quirks and people can always complain about something.
But seriously. I'm a church junkie. I love the way God speaks through and to people at church. I love worshipping at church. I love serving at church. I love the impact church makes on communities. I love that lives are changed at church. I love fellowship at church. I love the grace displayed at church. I just love church!
That being said, this weekend was fantastic
as usual
. My Sunday mornings are usually quite lazy. I sleep in, which is blissful.
I really like sleep too.
Then, I have my coffee at my liesure, and about that time I tune into
Elevation Network
. I watch their service LIVE. Worship and all. Always something powerful coming from that church!
(Going there is on my Bucket List - That'll be a future post, I'm sure.)
After Elevation is over, I'll get ready, gather the troops, and head to my church, Lifechurch.tv.
This Sunday was no different. Mosey'd over to the laptop with coffee in hand and watched Elevation. They are doing a series on fear called Room 101.
This week Pastor Steven went over the story of Elijah running in fear of Jezabel. (1 Kings
18
-
19
) He went over the things God told Elijah while he was running:
To get up and eat -- When you find yourself running out of fear, get up and nourish yourself in the Word of God. To go out and stand -- When you crawl of out of darkness, you will be able to hear God whisper, regardless of the shouts from the devil. God won't overpower your fears by shouts or showing off, but by drawing you close--close enough to ear a whisper.
I'm telling you what, that sermon was awesome!!
My church is doing a series called At The Movies:
Last week Pastor Craig used the movie We Bought a Zoo with scripture to demonstrate courage and perseverance. It was a really good service. This weekend, he incorporated the movie Moneyball with a message on courage and failure. It, too, was really good. The kicker, I haven't seen either of those movies. However, the sermons were really great. The lessons I pulled from the Moneyball service were:
Success in life is defined significantly different in the world than how God defines success. Failure is an event not a person. However, success is a process. To get to your destiny you have to leave your security. Basically, to move forward to something greater, you are going to have to venture beyond your comfort zone. So, while you are venturing toward greatness you will confront opposition. When your enemy starts making mistakes, don't help 'em. Persevere - a righteous man falls seven times, but he gets up again.
Just when I thought the fun was over at church on Sunday, I saw this:
Super excited about it!!!
That's my church recap from Sunday. What did you learn? What spoke to you this weekend?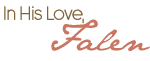 Linking up with :: Meet Up Mondays by Brooke at Covered in Grace & Mom's Monday Mingle by Naptime Review