Into the Word Wednesday is a link up and blog hop where fellow Christian bloggers share something they have learned this week while Into the Word. If you are a Christian blogger, feel free to connect and follow other bloggers who are sharing their recent steps of their walk with the blogosphere! If you are not a blogger and you are interested in reading more biblically based posts, scroll down and click until your heart desires.
This week, I have studied the first 20 versus of Ephesians 5. And I'll admit.... It's a really good chunk!! Here is what I am pulling from it:
Not the-end-of-the-world-is-coming type warnings,
but the be-careful-it's-too-easy-to-fall type of warnings.
Starting at the beginning, the first verse is a soooo foundational. "
Follow God's example,
therefore, as dearly loved children" reminds me that I am to follow God's lead. Further, it shows me that my relationship with God parallels one of a
father/daughter relationship
. Love that verse.
Verse 3 warns what is improper for God's holy people: a hint of sexual immorality, or of any kind of impurity, or of greed. Woah! Hello! How's that for being blunt!
Verse 4 warns of what is out of place: obscenity, foolish talk or coarse joking. This one got me. I am guilty of the obscene and foolish talk. Yep. This girl. I joke around constantly, especially at work. I make crude jokes, have running jokes, even the cheesy "that's what she said" jokes. For me, this verse was convicting.
Verse 5 warns what type of person will receive no inheritance in the kingdom of God: immoral, impure, greedy or idolater. Again, blunt and just lays it out there! Verse 6 warns against disobedience stemming from believing lies or empty chatter, and then verse 7 warns you to stay away from those who confuse you with those lies or sway you with meaningless words.
Skipping down to 15, there is a warning that literally says: "Be very careful" to live wise instead of foolish.
Then, these two:
"making the most of every opportunity, because the days are evil.
Therefore do not be foolish, but understand what the Lord's will is."
Yesterday's blog post about "
Find out
what pleases God" was pulled from the same chunk. At this point, I am seeing two verses that encourage me to find out what pleases God and understand His will.
What I'm gathering with all these warnings and at the same time the encouragement to draw near to God, obviously they go hand in hand. To stand firm without compromise, I am going to need to know what God wants from me. I am going to need to know what pleases God.
"God, help me to keep my mouth shut. Let all my words be pleasing to you." Yeah, I'll be praying this many times today, especially at work. Now that I know these warnings, it is up to me to live up to them.
Be careful.
Be cautious.
Be holy.
Be pure.
Be generous.
Be encouraging.
Be wise.
Be led.
What about you? Any of these warnings jump out at you like they did me?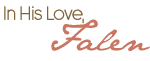 We would

LOVE

it if you linked up with a post about what God is showing you in the Word, or in your life. Please also stop by and see what God has been teaching each co-hosts this week: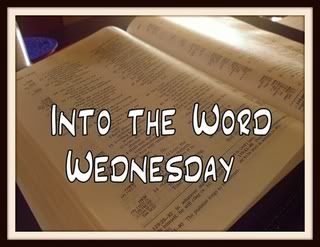 Into the Word Wednesday Blog Hop Rules:
1. Write a post about what God is teaching you this week.
2. Follow the host and hostess via GFC.
3. Grab a button to put on your blog - the more the merrier!
4. Check out (and comment) other people's blogs and be blessed by all the sisters and brothers around the world!