I had the absolute pleasure of participating in a Mug Swap hosted by Dalayne and Britt. This was my first swap, and it was a blast!
We were assigned bloggers to receive a mug by a secret sender. The secret recipient's social media information was emailed to each secret sender. We were to investigate all avenues to find out what kind of mug would be perfect for our new mug getting blogger friend.
My secret sender mailed me this beauty:
How cute is that!! It says

God is Love

.

She sent a card that also said,
"I hope you like the mug. I drew it myself just for you."
How sweet is she?!
Who is she?
She is...
Jessica at
The Thriftiness Miss
Thank you Jessica!!! It's perfect!!
If you have a second, stop by my secret recipient.
I know she is super busy (because I stalked her, online of course) and on top of that she didn't get her mug until late. I'm so sorry Amber! I hope you like it anways. I can't wait to read your post about it!
With this being my first swap, I think I will do it again! What about you? Have you ever done a blogger swap for mugs or nail polish or socks or any other item? Tell me about it!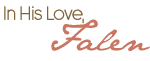 Linking Up With:
Mug Swap Link Up; Two in Diapers