Into the Word Wednesday is a link up and blog hop where fellow Christian bloggers share something they have learned this week while Into the Word. If you are a Christian blogger, feel free to connect and follow other bloggers who are sharing their recent steps of their walk with the blogosphere! If you are not a blogger and you are interested in reading more biblically based posts, scroll down and click until your heart desires.
Friday night and Saturday morning I had the privilege to participate in a
Chazown Experience
at
church
with my dear friend Cindy.
I was a little nervous going into this, because it offers a bold statement...
"If you complete The Chazown Experience
honestly, humbly, and prayerfully,
God will change your life for the better!"
I mean, honestly, that's a line you would see in an infomercial or some sort of scam for money. HOWEVER, knowing the heart of my church and its reputation, I decided prayerfully to go for it.
The key verse in this study is:
Where there is no vision, the people perish.
~
Proverbs 29:18
The word "vision" here in Hebrew is Chazown, which means dream, revelation, or vision.
The purpose of this Experience is to find out what God's Chazown is for your life. It certainly isn't the easiest thing to do, as it dives deep into your past experience (good and bad). Then, you discover your core values and your spiritual gifts. Where these three aspects of your life overlap, that is your Chazown.
After much digging, praying, and admittedly doodling, this is what I, personally, ended up with:
Identity
Worth
Grace
Perspective
Redemption
Truth
Encouragement
Encouragement
Growth
Grace
Perseverance
Encouragement
Exhortation
Hospitality
Prophecy
Writing
Long story short, I learned what my Chazown was. I was blown away by how eye-opening yet in front of my face it was...
To motivate and strengthen women to find
their identity and worth in God,
seek freedom from condemnation,
and grow in hope of God's promises."

When I turned to Cindy with my mouth hanging open after reading it to her, I will never forget her reaction: "I could have told you that!" Hahhaha. I love her.
Another key thought was:
"Many people end up somewhere.
Few people end up somewhere on purpose."
If you are not sure you are doing what you are called to do, destined to do, or designed to do, prayerfully consider going through the Chazown Experience. All the material is FREE online here. If you do, come back and tell me all about it. I would love to pray for you as you find out what God's purpose is in your life.
Side note: I recommend NOT doing this alone. You are going to need help. Do this in your small group, with a friend, or send me an email.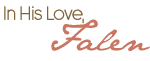 We would

LOVE

it if you linked up with a post about what God is showing you in the Word, or in your life. Please also stop by and see what God has been teaching each co-hosts this week:
Sarah at
Fontenot Four
Kelly at
The Houtz House Party
Becky at
Tales For Ashes
Kelly at
Exceptionalistic
Into the Word Wednesday Blog Hop Rules:
1. Write a post about what God is teaching you this week.
2

. Follow the host and hostesses via GFC.
3. Grab a button to put on your blog - the more the merrier!
4. Check out (and comment) other people's blogs, and be blessed by all the sisters and brothers around the world!