At church this Sunday, we sang Matt Redman's "
Never Once
." Have you heard it?
As we sang and praised God, I was flooded with specific memories of times I thought I was alone. Times where I chose my ways over His ways. Times where my perceived isolation led to pain in those around me. Times where I, myself, was hurting and struggling.
Never once did we ever walk alone.
Never once did you leave us on our own.
In each specific memory, I carried my husband's last name. Somewhere in the back of my mind I knew I had to prepare this post on Praise in Marriage, maybe that's why God brought these past circumstances to the forefront of my mind.
You see, a lot of wives out there aren't married to a spiritual leader, me included. The thought of "praising" him makes my head tilt a little. Yet, with arms lifted high and tears welling up in each eye this Sunday, I rejoiced in the grace and mercy from a Father with boundless love and infinite forgiveness.
Carried by your constant grace
Held within your perfect peace
Never Once...
This same grace, mercy, love, and infinite forgiveness is our call to action to pass the same on to our husbands. He may not spiritually be where God has called him to be, but through our actions, respect, honor, and grace he can be changed.
1 Peter 3:1-2
While we wait for them to step into the role of spiritual leader of our families, he can still be praised. We can still build him up, encourage him, honor him, and respect him while extending the same grace, mercy, love, and forgiveness that Christ gives us without our deserving it.
When battling the whys in the face of disappointment, remember:
Every step we are breathing in your grace
Evermore we'll be breathing out your praise
This week's challenge is to:
Come back and tell us which one(s) you decided to do!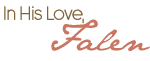 To see what other bloggers are posting in this series, click here!

Linking Up With:
Covered in Grace; Monday's Musings; The Better Mom Monday's Link Up; Mom's Monday Mingle; A Life In Balance; Simply Helping Him; Grace Laced Mondays; Marital Oneness Mondays; Make the Scene Monday; Matrimonial Monday