It is effortless to talk business to your spouse. Confused? Tell me if these are familiar conversations in your house:
"Are you dropping the kids off tomorrow?"
* * *
"Will you pick up up some toilet paper on the way home?"
* * *
"What do you want for dinner?"
* * *
"Did you make a vet appointment for the dog?"
Those conversations, while necessary, sometimes are the only conversations had with all the parenting, chores, working, and errand running done every day. Yes. They are need-to-knows of running a household. But what about the want-to-knows?
Remaining friends with someone who already knows all your stories in life isn't impossible, but it does take a little more initiative than the business talk. Admittedly, I am no pro at this. But, here are some alternative questions to spur some want-to-knows...
"Want to take the dog for a walk?"
* * *
"Want to watch a movie?"
* * *
"Want to get a sitter and go do something?"
* * *
"Want to go play laser tag?"

Even more confused? Let me explain. Have you seen two guy best friends sitting at Starbucks talking about their feelings and children's snot bubbles? Guys build friendships and bonds through "hanging out." Love and Respect calls this shoulder to shoulder time. Us women love face to face time. Insert Starbucks scene with to ladies and it's not so awkward, right?
This weeks challenge is to come up with a "want-to-know" and reignite the friendship in your marriage. If you already know eachothers' stories, make some new ones!
Got an idea, share it with me, cause this girl can only handle so much tv...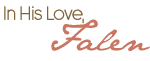 To see what other bloggers are posting in this series,

click here

!

Linking Up With:

Covered in Grace

;

Monday's Musings

;

The Better Mom Monday's Link Up

;

Mom's Monday Mingle

;

A Life In Balance

;

Simply Helping Him

;

Monday Mingle

; Grace Laced Mondays; Marital Oneness Mondays; Make the Scene Monday