Every Friday we reflect on our week
and post Five Fabulous things.
Sometimes it is not always easy.
But, we do it!
We ponder on the good of our week.
We encourage you to do the same.
Share with us!!
We love reading how your week has been too!!
1) This week I am grateful for:
Falen: My husband surprising me by bringing down the Christmas decorations/tree. The tree isn't up yet!

But, it will be by day's end today.
Laura: Being used by God even while super busy in law school.
2) This week I enjoyed:

Falen:
Finding my husband set out Christmas trees but left the pumpkins out too. Haha.
Laura:
Discussions of religion with classmates.
3) This week I learned:
Falen:
I am a fast blood pumper! Donated blood for the first time ever (
Bucket List
), and I filled my bag in no time!
Laura:
The law isn't big enough for me!
(see video clip below)
4) This week I accomplished:
5) I am looking forward to:
Falen: An OKC Bloggers event tonight and a Thunder Game on Sunday!
Laura: Having a fun-filled weekend with my kids before settling into studying for final exams...on the agenda: visit Grandpa and Grandma, movies, horse parade, church and meeting our new pastor, and ending the weekend with a birthday party for Aunt Jennifer in Heaven! Only 11 days until my first ever Law School Final Exam. I am really, really looking forward to having 3 weeks off in December!!!!!!
We look forward to hearing from you every week.
So, please share something the positive from your week.
We love to learn about you, engage with you, and get to know you.
Have a great weekend!!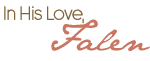 Linking Up With:
Faith Filled Friday; Oh So Amelia; Favorite Things Friday; High Five For Friday; That Friday Blog Hop; Womanhood With Purpose; Truly Lovely; Find & Follow Friday; Fellowship Friday;