Into the Word Wednesday
is a link up and blog hop where fellow Christian bloggers share something they have learned this week while
Into the Word
. If you are a Christian blogger, feel free to connect and follow other bloggers who are sharing their recent steps of their walk with the blogosphere! If you are not a blogger and you are interested in reading more biblically based posts, scroll down and click until your heart desires.
Each week, at least one of the hosts of this hop will be highlighting some of our favorite posts from the prior Wednesday. This week, that host is me!
Barb linked up last week with an amazing post on identity. Pretty sure I am printing it and putting it in my wallet to reference whenever I am having a text, phone, or real life conversation with someone who is defining themselves by the wrong things. Stop by and show her some Into the Word Wednesday love and check out her must read post on "A New Name."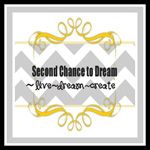 When I visited Rubi's post, I just grinned ear to ear as it was yet another reminder of my identity in Christ. Love how she mentioned what we are not defined by, but you hear so often used. Her title was fitting, "I am none of these." Plus, she had super cute pictures of her and her friend that will make you grin.
Amanda posted about those lil' annoying messes in life that we all deal with all the time. In fact, in the post she thanked God for messes. She reminded us that "God can turn a mess into a message." Such a true statement, right?! Those little annoying messes and even those gigantic don't-know-what-good-can-ever-come-of-this messes.
As for me, I am so incredibly thankful for each of you that Link Up with us each week!! I am always encouraged, inspired, and blessed by each and every post. You bloggers out there, keep up the amazing work with staying in the Word! You never know when those dreary and weak eyes will stumble onto your experience and read the words they needed. It's an honor to blog with you!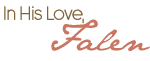 Let's get this Link Up Party started!


We would

LOVE

it if you linked up with a post about what God is showing you in the Word or in your life. Please also stop by and see what God has been teaching each co-hosts this week:
Sarah at
Fontenot Four
Kelly at
The Houtz House Party
Becky at
Tales For Ashes
Kelly at
Exceptionalistic
Falen at Upward Not Inward
Into the Word Wednesday Blog Hop Rules:
1. Write a post about what God is teaching you this week.
2. Follow the host and hostesses via GFC.
3. Grab a button to put on your blog - the more the merrier!
4. Check out (and comment) other people's blogs.
5. Be blessed by all the sisters and brothers around the world!



Linking Up Here: