Into the Word Wednesday
is a link up and blog hop where fellow Christian bloggers share something they have learned this week while
Into the Word
. If you are a Christian blogger, feel free to connect and follow other bloggers who are sharing their recent steps of their walk with the blogosphere! If you are not a blogger and you are interested in reading more biblically based posts, scroll down and click until your heart desires.
As I embark on Dare Eight of The Respect Dare, I want to highlight some of my favorite attention grabbers this week. Let's face it, the whole book in and of itself is quite attention grabbing.
Dare Three included an introspective personal assessment in different areas of life as a wife. The single question that resonated with me most was:
"Am I more concerned with being holy or happy?"
Tweet
Honestly, this one had me a little heated at first. My defenses went up and I could feel the sign "Doormat" creeping up behind me ready to be worn like advertising across my heart. Where is the line between agony and doormat? I ended up at the questions at the end of the day's dare that asked how you felt answering those questions, where do those feelings come from? Can they be trusted?
As I prayed, processed, and answered, I realized why my defenses went up so quickly. Fear. Yet, what is there to fear if I walk obediently hand in hand with the One who gives peace and can transform A N Y T H I N G? So, can this fear be trusted? Then, why do I entertain it? It's a legit fear, right? The Bible is full of folks who suffered horrible lives and still loved Jesus. Then good ole Jeremiah 29:11 surfaced and I just shook my head.
"For I know the plans I have for you,"
declares the Lord,
"plans to prosper you and not to harm you,
plans to give you hope and a future."
What are your thoughts on holiness v. happiness? Do you view it differently in your marriage than in other aspects of your life?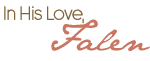 Let's get this Link Up Party started!
We would

LOVE

it if you linked up with a post about what God is showing you in the Word or in your life. Please also stop by and see what God has been teaching each co-hosts this week:
Sarah at
Fontenot Four
Kelly at
The Houtz House Party
Becky at
Tales For Ashes
Kelly at
Exceptionalistic
Falen at Upward Not Inward



Into the Word Wednesday Blog Hop Rules:




1. Write a post about what God is teaching you this week.

2. Follow the host and hostesses via GFC.

3. Grab a button to put on your blog - the more the merrier!

4. Check out (and comment) other people's blogs.

5. Be blessed by all the sisters and brothers around the world!






Linking Up Here:
Wisdom Wednesday

;

Followers to Friends

;

Follow Me Wednesday

;

Living Well Wednesday

;

Works For Me Wednesday

;

Encourage One Another

;

Winsome Wednesday

;

Internet Cafe Devotions; Crafty Spices