Joining Carrisa over at lowercase letters for: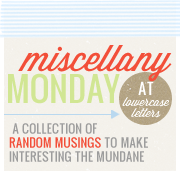 The last four days have gone by way too fast.
Thanksgiving was oodles of fun, filled with food, kite-flying, remote control helicopter buzzing, and card playing.
Friday was filled with "Santa's Adventures" in the boathouse district here in Oklahoma City. Rock climbed, mechanical surfed, played in bounce houses with the kids, even crossed zip lining off my Bucket List (I really need to update that post).
Saturday, we (after selling efforts failed) went to the OU v. OSU game and watched one of the best bedlam games LIVE. It was absolutely incredible!
Sunday, I watched a Furtick sermon while I got ready in the morning. We finished the weekend with many rounds of Euchre, Kobi beef hamburgers, and children tears when the out-of-town family headed back home.
Not wanting to lose this spirit of gratitude, I want to embrace Monday in hopes of establishing routine again, diving into the Word this week, and hopping back on the P90X train.
How was your weekend? Why are you glad it's Monday?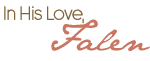 Linking Up With:
Miscellany Monday; Covered in Grace; Monday's Musings; The Better Mom Monday's Link Up; Life Lately; InstaTuesday