If you have read the blog for a while now, you have heard me mention the phenomenon of "respecting your husband." My husband and I participated in a
Love & Respect
event at church. About a year later, we watched the entire teaching on Love & Respect. This really taught us
a lot
about each other when it came to communication in marriage.
So, when I had the opportunity to score an advanced copy of the book "
The Respect Dare
," I jumped at the chance! Because honestly, I find this whole respect thing just fascinating. I know we, as wives, are called to respect our husbands
(Ephesians 5:33)
, but I am still blown away by how big this issue is for a man.
Is it just me?
We watched Fireproof as a family. That's the movie where Kirk Cameron completed "The Love Dare" and transformed his marriage. Nina Roesner has written a similar dare book for those wives out there who, like me, may need some nudging, prompting, and even direction when it comes to respecting their husbands.
Right now, I am prayerfully completing a dare a day. I plan to share with you snippets of my journey. Stay tuned! Wanna join in? The Respect Dare will be released on December 11, 2012.
:: Click Here ::
and RSVP for the Online Release Party.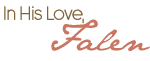 Linking Up Here:

Covered in Grace; Monday's Musings; The Better Mom Monday's Link Up; Mom's Monday Mingle; A Life In Balance; Grace Laced Mondays; Make the Scene Monday; RachelWojo; Mom Initiative; Sharing His Beauty; Matrimonial Monday;