Into the Word Wednesday is a link up and blog hop where fellow Christian bloggers share something they have learned this week while Into the Word. If you are a Christian blogger, feel free to connect and follow other bloggers who are sharing their recent steps of their walk with the blogosphere! If you are not a blogger and you are interested in reading more biblically based posts, scroll down and click until your heart desires.
Last week
, I mentioned I wanted to have faith more like Mary. I now want to talk about how I want to worship like Mary.
Mary was a teenager, engaged to be married, and was visited by an angel who told her she was going to miraculously be pregnant. Her baby was going to be the Savior of the world. She was young, financially broke,pregnant, and engaged to someone who was not the father. She was going to have to tell her fiance she was pregnant with God's baby.
The next thing you know, Mary is visiting a relative and sings a song with this line:
"

From now on all generations will call me blessed,

for the Mighty One has done great things for me—

holy is his name." Luke 1:46-49
Great? If I was facing what Mary was facing, would I acknowledge the great things? Considering the circumstances, she could have used any adjective for the things happening in her life and she chose great. Mary had a hard road to hike, yet she trusted God, praised his character, and surrendered her everything to Him—her child, her reputation, and potentially her marriage.
Mary focused on the great things God had done for her. God chose her. God provided for her. God sent a savior to her and for her. God used her to fulfill prophesy. So, while from the outside it looked like a teenage pregnancy drama we would see on Lifetime, Mary acknowledged the great things.
We all have our own drama brewing. I know I do. But, where do I invest my focus? The great things or the chaos? I think I may start journaling the great, so I don't forget about it. What glimpses of grace did I witness today? How have I seen God move today? What have I been forgiven of or extended forgiveness today?
Do you journal? Do you focus on the great things amidst your chaos? Do you worship instead of worry?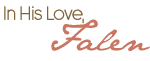 We would

LOVE

it if you linked up with a post about what God is showing you in the Word, or in your life. Please also stop by and see what God has been teaching each co-hosts this week: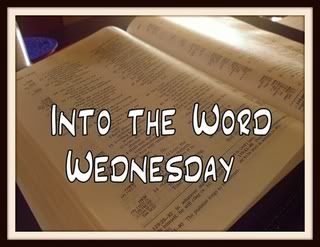 Into the Word Wednesday Blog Hop Rules:
1. Write a post about what God is teaching you this week.
2. Follow the host and hostesses via GFC.
3. Grab a button to put on your blog - the more the merrier!
4. Check out (and comment) other people's blogs, and be blessed by all the sisters and brothers around the world!