Into the Word Wednesday is a link up and blog hop where fellow Christian bloggers share something they have learned this week while Into the Word. If you are a Christian blogger, feel free to connect and follow other bloggers who are sharing their recent steps of their walk with the blogosphere! If you are not a blogger and you are interested in reading more biblically based posts, scroll down and click until your heart desires.
James 1:3-4 reads:
because you know
that testing of your faith produces perseverance.
Let perseverance finish its work
so that you may be mature and complete,
not lacking anything.
Testing of my faith produces perseverance in me. Let perseverance finish its work so I may be mature and complete, not lacking anything. Lord, let me not miss a thing from this experience/lesson in my life. As you are with me through every endurance, let me not miss a lesson. Your faith fills my soul. Your wisdom teaches me daily. You are enough for me. Through this life, you sustain me. Let us be a team of greatness! Amplify my spiritual senses. I wanna see you everywhere, in everything, in every place, in every situation. Peak my interest in even the mundane. Lead me. In the precious name of Jesus I pray. Amen.
We are all being taught something. I know what I am being taught right now, and it is wrecking me. Through this though, I do not want to miss a thing. When this peaks and passes, I know I will be a changed person. I don't want to miss a single lesson through this. Wherever you are in your walk with God, what are you being taught? How are you changing?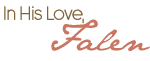 We would

LOVE

it if you linked up with a post about what God is showing you in the Word or in your life. Please also stop by and see what God has been teaching each co-hosts this week:
Sarah at
Fontenot Four
Kelly at
The Houtz House Party
Becky at
Tales For Ashes
Kelly at
Exceptionalistic
Falen at Upward Not Inward
Into the Word Wednesday Blog Hop Rules:
1. Write a post about what God is teaching you this week.
2. Follow the host and hostesses via GFC.
3. Grab a button to put on your blog - the more the merrier!
4. Check out (and comment) other people's blogs.
5. Be blessed by all the sisters and brothers around the world.