Kaitlyn, who blogs here:
Started a Swap:
Since I love making friends, receiving gifts, and sharing encouragement I signed up again in February! It was an exciting surprise to find out Ms. Kaitlyn matched us up in groups within our state!
I was paired with two awesome Oklahoma bloggers, who were both as sweet as powdered sugar on funnel cakes at the state fair! Since we were swapping in the month of February, this month's theme was #ClubSexy in honor of Valentine's Day.
I loved getting to meet
my new Cara Box buddies,
so let me introduce you!
Meet Tienna who blogs ::HERE:: I got to buy a #ClubSexy #Carabox for her, which was a blast! She doesn't live too far from me, so we will have to meet up soon! Our email thread was quite lengthy. She was so open and transparent with me. I really felt a bond with Tienna from the get go. We talked about our lives, our interests, and our relationships with Jesus. This is one of my most favoritest ever ever (that's right. I said it!) posts I have ever ever read, and it is written by Tienna. Her friendship isn't a fly by night one, but will be a lasting one. I pray for her, and well... she isn't getting rid of me anytime soon! HA!
You can also find Tienna here:
INSTAGRAM ** PINTEREST ** TWITTER
Here's her Cara Box post!
Now, meet Shae who blogs here:
Let me just tell you, Shae is absolutely stinkin adorable. This girl is so sweet. She got to shop for me, so let me tell you what I got!
Shae literally sent me a date in a box, complete with a To Do List on how to make the most of my box. How adorable is that?! We have yet to watch the movie or use the glasses, but the conversation hearts didn't last a day once the kids found them!
You can also find Shae here:
INSTAGRAM ** PINTEREST ** TWITTER
I am so thankful I was blessed enough to meet these ladies! Both are adorable! Check out their blogs. I am super excited to see the theme of March's Cara Box Swap. Go
sign up
at Wifessionals!!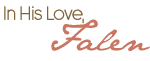 Linking Up Here:
Covered in Grace
;
Mom's Monday Mingle
;
No Rules Monday
;
I love my Online Friends
Time-Warp Wife; Teach Me Tuesday; GFC Blog Hop; Tuesday Tango