Into the Word Wednesday is a link up and blog hop where fellow Christian bloggers share something they have learned this week while Into the Word. If you are a Christian blogger, feel free to connect and follow other bloggers who are sharing their recent steps of their walk with the blogosphere! If you are not a blogger and you are interested in reading more biblically based posts, scroll down and click until your heart desires.

The Bible on the History Channel.
The Ten Hour Mini-Series.
Sunday nights in March.
Did you watch it Sunday night?
Well, let me tell ya...
The Bible was the biggest cable event of 2013, with over 27 million viewers. That is so incredible to me. Even more than that, The Bible series was #1 on all of TV, the web, and even on Twitter - trending worldwide!
It was, by far, the best thing I have watched on television in years. Years!
In two hours, we briefly met characters from Genesis through Joshua. The parting of the Red Sea was epic. While I know it is just tv and visual effects, to know that the God I serve has done what only we can do with computers and visual effects is powerful!
The scene where the faith of Abraham was put to the ultimate test:
I mean... Wow!
God will provide.
Trust the Lord.
Have faith.
I may have shook my head watching Sarah take control.
My eyes were as big as eight balls when the angel
heard her laugh and called her out on it.
The intriguing depiction of angels in Sodom...
Lot's wife looking back...
The burning bush...
The plagues...
The passover...
Wow!
Did you watch it? Do you plan on tuning in this Sunday?
Did you know they offer FREE Bible Viewing Party Kits?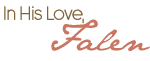 We would

LOVE

it if you linked up with a post about what God is showing you in the Word or in your life. Please also stop by and see what God has been teaching each co-hosts this week:
Sarah at
Fontenot Four
Kelly at
The Houtz House Party
Becky at
Tales For Ashes
Kelly at
Exceptionalistic
Falen at Upward Not Inward
Into the Word Wednesday Blog Hop Rules:
1. Write a post about what God is teaching you this week.
2. Follow the host and hostesses via GFC.
3. Grab a button to put on your blog - the more the merrier!
4. Check out (and comment) other people's blogs.
5. Be blessed by all the sisters and brothers around the world.