Into the Word Wednesday

is a link up and blog hop where fellow Christian bloggers share something they have learned this week while

Into the Word

. If you are a Christian blogger, feel free to connect and follow other bloggers who are sharing their recent steps of their walk with the blogosphere! If you are not a blogger and you are interested in reading more biblically based posts, scroll down and click until your heart desires.


At Coffee and Jesus this past weekend, we discussed Psalm 103. What grabbed my heart the most was... well, all of it. David wrote it, and he is just someone in the Bible I absolutely adore. He had been through the ringer at this point. Life happened. Mistakes were made. Yet, here he is praising the Lord.
The shining verse for me was verse 4.
"who redeems your life from the pit
and crowns you with love and compassion,"
No caps. Hardly any punctuation.
It is mid-praise, yet it carries so much.
God redeems. Yes. Not only that, but from the depths of the raunchy, putrid pit we can find ourselves in. I automatically think of this pit as the pre-Jesus pit. You know the one, life of sin. It's dark there. Pit-like.
But what about the post-Jesus pit? They are there. The ones no one tells you about. The secret pit. The struggle pit. The self-pity pit. The addiction pit. The pit of loneliness. The broken pit. The I-messed-up pit. The shame pit. The condemnation pit. The guilt pit.
This Psalm speaks to those pits, reminds us we don't have to stay there. We have been crowned! God's love and compassion is big enough for every pit you can think of.
I remember the thought of,
"I knew Jesus when I did that.
I know Jesus died for my sins before I knew him, but this...."
Let me tell you, because this was a hard lesson to learn on my own....
Jesus dying on the cross was enough for it all.
His blood covered it all.
He conquered death once, and that's all that was necessary.
Once.
He isn't coming back for a do-over to get the ones he missed.
It is finished.
So, if you find yourself in a pit,
let this be a reminder
that your life is redeemable from the pit.
Not just, "here, I'll give you a hand so you can get out" redemption,
but a
"now that you are out, here is your crown. I love you" redemption.
That's what I'm talking about right there! Only God can do that.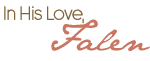 We would
LOVE
it if you linked up with a post about what God is showing you in the Word or in your life. Please also stop by and see what God has been teaching each co-hosts this week:
Becky at
Tales For Ashes
Sarah at
Fontenot Four
Kelly at
Exceptionalistic
Falen at Upward Not Inward
Linking Up HERE