I haven't been a very good blogger. Absent really. And you all have been so incredibly graceful, still encouraging, and inspiring. So, as a short little catch up post, I am linking up with Harvesting Kale's...
Currently dreading - driving in the snow. Is it snowing? No. It is getting chilly though. That's about all I could think of in terms of dread, aside from the current state of our government. I do, however, find great comfort and peace in the fact that I know who is in control, regardless of politics. And prayer is a fierce weapon, not a last resort.
Currently anticipating - the start of #TeamRespect Lifegroup that kicks off on October 24! I cannot wait! I think it is going to be neat to not only go through the dares again, but to journey through them along side with other wives, too.
Currently
watching
- sermons. All the time. Even as I type this
#MIF2013
is wrapping up worship in another window. I am really enjoying Mark Driscoll's
Ten Commandments
series and Steven Furtick's
I Don't Know What I Believe
series. Any other sermon junkies out there? Ha.
Currently thankful - for my husband. His birthday is tomorrow. Coincidentally, the kids are on Fall Break tomorrow and Friday. He took off work Thursday and Friday to hang out with the kids while they were out of school. He has even cheered me on through this whole #TeamRespect Lifegroup start up. Even the small things, like bringing me coffee in the morning. I am so thankful for that man.
Currently choosing - which scarf to wear in these frigid temperatures, carving or painting pumpkins this year. Do you decorate pumpkins this time of year? What are you doing to yours?
This was a fun lil' post.
Be sure to stop by Harvesting Kale
and see everyone else's "Currently" posts.
Next week's themes have been posted too
for all you planners out there.
Next weeks themes:
loving, listening, worrying, signing, reading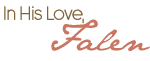 Linking Up
HERE