1) This week I am grateful:
For Nerd Day Selfies. We were running late that morning, so in the car I handed her the phone and said, "take some selfies." She's a pro. Ha!
2) This week I enjoyed:
The first night of #TeamRespect Lifegroup! I am so excited about what is going to happen in the hearts and lives of these women!
Having your identity stolen is no bueno, but my bank is awesome! Apparently someone in Stockton, California really needed some Walgreens goods - or, at least that's how the account activity looks.
4) This week I accomplished:
An early morning run with a friend this morning. It was chilly but amazing. I feel great!
5) I am looking forward to:
Carving pumpkins this weekend!
What about you? How was your week?
What are you grateful for this week?
Learn anything exciting?
Accomplish something you have been putting off?
Do you have big weekend plans?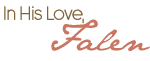 Linking Up
HERE