1) This week I am grateful:
For time together to go to the Pumpkin Patch. While we are usually deterred by the cost (which we forgot until we got there), we had a good time. The kids rode pedal cars, jumped on the jumping air pillows, went down the giant slides, and rode the hay ride. I had a pumpkin spiced coffee, which is a plus too.
2) This week I enjoyed:
Skipping out of work early on Friday and being able to have dinner and a movie with my family. We had pho for dinner and saw Gravity in 3D. All in all, a good night.
It has to be blessed and given away before it can multiply. Pastor Robert Morris brought a great message on giving this week. If you want to hear a message on giving, this one is pretty fantastic.
4) This week I accomplished:
Setting up the Facebook group for #TeamRespect, scheduling and creating events for each group for the entirety of the group, and inviting the ladies who have expressed interest so far. I am still so excited about this!
5) I am looking forward to:
Sharing this list of
101 Ways to Respect Your Husband
with #TeamRespect. I'm also looking forward to
#CoffeeAndJesus
in the morning, holding a precious newborn that was born to amazing parents yesterday morning, and another awesome weekend enjoying the perfect fall weather!
What about you? How was your week?
What are you grateful for this week?
Learn anything exciting?
Accomplish something you have been putting off?
Do you have big weekend plans?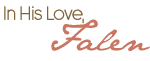 Linking Up
HERE